Bridezillas Casting Call
Bridezillas is looking for more brides to act up on tv. I especially like the bit about "tell us why you'll be a great bridezilla". It's taking pride in being a jerk. I know I should be against it but, well, it makes good tv as long as you can fast forward through the really obnoxious parts.
Disney's Wedding Dress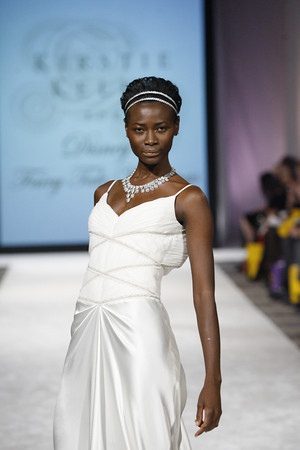 There's a new Disney wedding dress named Tiana after the princess in The Princess and the Frog. I really want to hate on Disney's wedding dress line but I really can't. They've taken the desire for some brides to be a "princess" on their big day and marketed something to that demographic. And the products that are offered are actually pretty good. Trendy but not too trendy, classic but not boring. They're actually fairly legit. But where's the line of tuxedos for grooms. I'd totally like to wear a suit of armor and ride a white horse into the chapel on my wedding day.