For when I decide to clean up my drafts and realize I don't want to write entire posts about all the links I've found.
Calligraphy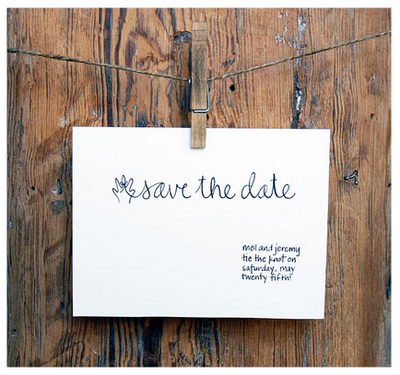 Did you use to be like me and think calligraphy was just a ridiculous waste of money? And then you realized that you need to build a wedding website and, eep, font matters? Yeah. I know. It's okay. I'm stupid sometimes too. I'll probably write a whole post about fonts at some point but looking at stuff like this is a good place for me to start. Do I think that calligraphy is a really trendy thing right now? Yes. Do I think it's overdone and another one of those things that is viewed as a detail that needs paying attention to when, in reality, it doesn't? Yep. But is there a frugal and cheap way to join a love of calligraphy with a low budget? Duh. The website. I need to really start working on that.
Ties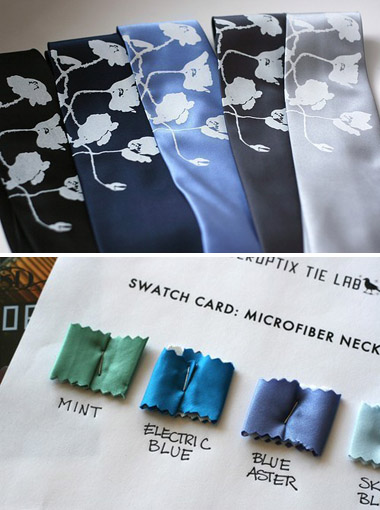 I could write a huge post about how I think bridal parties beyond the usual 3 on each side is a dumb dumb dumb new tradition but that doesn't mean
I have to fight the fact that they all need to be dressed with fabulous ties. I've known about these tie makers for a long time but I keep forgetting about them because they never have the skinny tie in the color/design that I want. Sure, it's a tad indie and trendy but a nice tie is a nice detail that works for any grooms/groomsmen and is something they should be paying attention to which is something I definitely do support.
Punk Rock Bride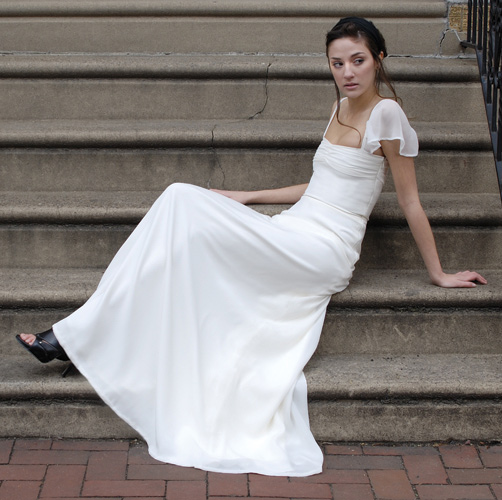 I've seen punk rock bride get noticed quite a bit over the last week or so (The Unbride alerted me to them the first time) and I thought I'd mention them too. I was going to snark about how it's sad that having sleeves or straps is now considered punk rock but, well, they've got plenty of strapless dresses too. I really do like their forms and silhouettes and hope that more brides aim towards those type of dresses (if they look good on you of course) but it looks like I will have to find my standard bearers for the wedding dress revolution somewhere else. Oh well.