So yea, I know I haven't posted in awhile. I'm sorry. If my future SIL can forgive me, I'd be grateful! I've just been busy. The financee and I went to visit my family, enjoy the fresh mountain air, and then come back to NYC and realize how bad NYC smells. You get use to it after a day or so but, man oh man, this place smells. But I do breathe easier down in pollution valley rather than in the crisp clear Rocky Mountains. And I hiked in Oxfords. I'm a city boy now.
Kendra Wilkinson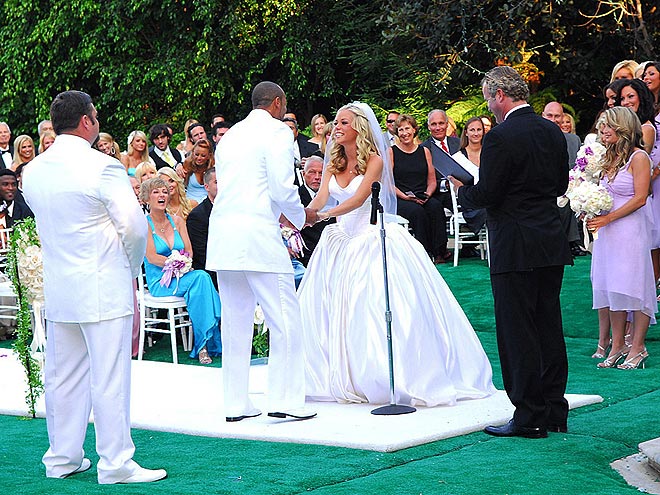 Did you see that Kendra Wilkinson got married? People has six pictures. It was held at the Playboy Mansion. I think Hef's makeup job was better than the bride's. You don't have to cake it on ladies!
Kevin Jonas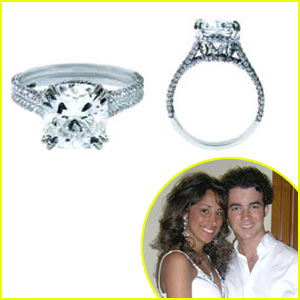 So Kevin Jonas got engaged. I like these two as a couple and only for superficial reasons. I think their hair goes together. They both have New Jersey hair and that hair only works in couples who both have Jersey hair. It's probably what keeps them together.
But besides the hair, we got to see what the engagement ring is. It's 3 carat cushion cut (good choice) with 210 round brilliant pave stones on the side. I'm down with the cushion cut but the stones on the side? When they get that small, don't they just look like sequins? Can anyone tell the difference?