So, I haven't updated this blog in awhile. I've been busy. This summer, I dreamed the dream that I would blog every day about my internship but that hasn't happened. By the time I get home in the evening, and Oliver is put to sleep, the dishes are done, and late night emails are responded to, I'm already past my bed time. My forgetful parent brain has already melded with my sleep-deprived brain. It's hilarious.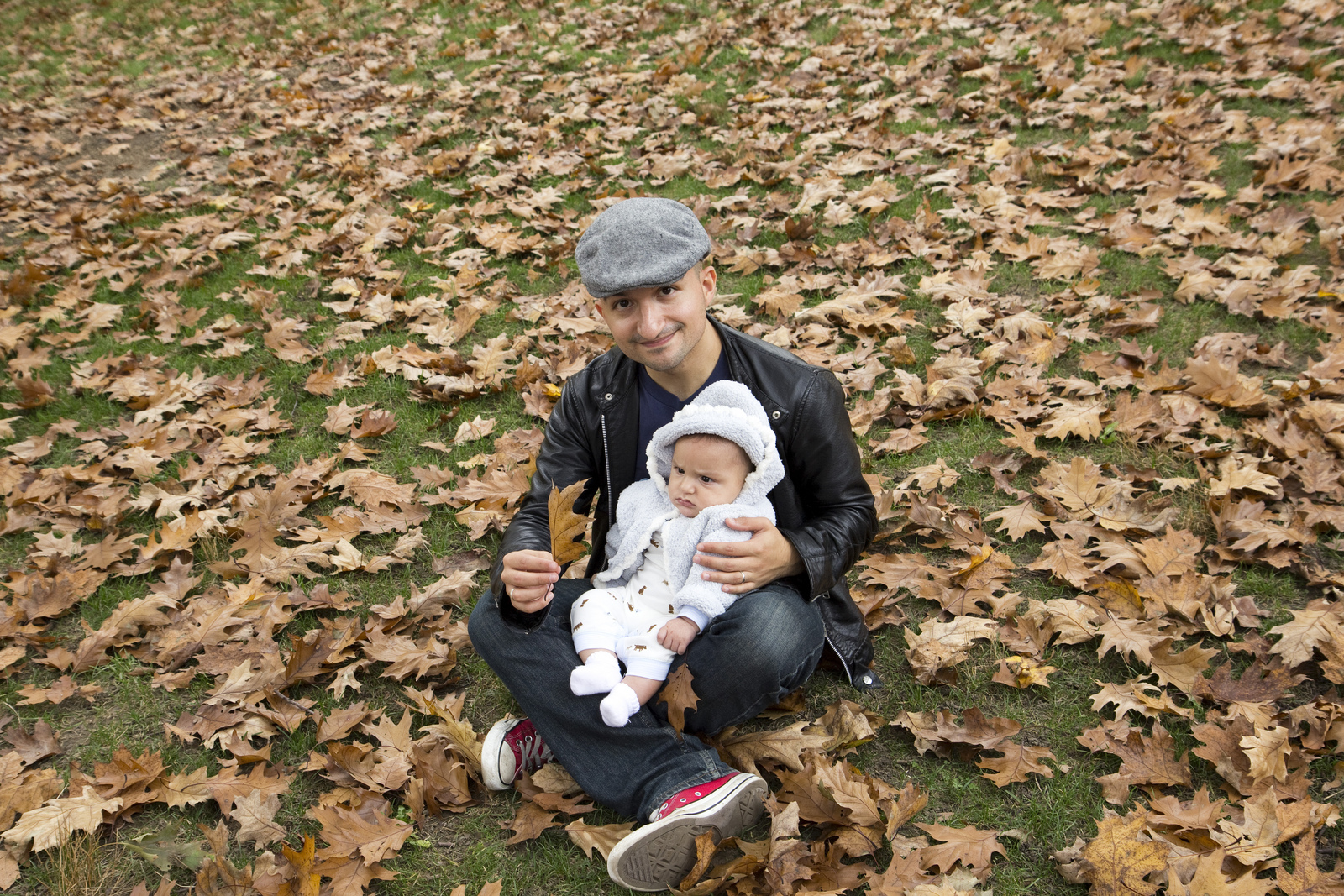 With Frankenstorm moved to more Canadian pastures, we're trying to get back to our lives even though cabin fever has set it. The buses were filled with non-bus people today which made the already strange and crowded moving metal sardine cans (since the subways were down) even more annoying. We're still trying to learn when lower Manhattan will receive power. And through all of this, Oliver handled it like a champ. He's been his usual, sometimes annoying, self. It's like he has no idea that a hurricane went through the area. He's still his normal, fat, fussy, smily self.
So, tonight, he woke up from a short nap, and decided to lose his lid for no reason. This isn't abnormal so I went through our normal routine. I held him, carried him around the apartment, harassed his mom pretending that the voice she was hearing was really Oliver's, etc. When that didn't work, I gave him some Gripe water and changed his diaper. And when that didn't soothe him, I put on some iTunes and we had a dance party. I held him close and we rocked out for forty five minutes before he fell asleep. While I held him and danced around, I couldn't think that there isn't a sermon in this experience – especially with the fact that a huge part of my city is suffering, in mourning, and waiting for light and heat to re-enter their lives. He fussed, cried, shed tears – but I didn't let go. In this time of suffering, that's what we're suppose to do. And I hope this is what happens – because the effects of the storm will not end in a week, or a month, or a year. But it'll last for a long, long, time. And we'll need to keep holding onto each other for as long as it takes. It's what the church is called to do.
Oliver finally passed out and I put him down to sleep…which he did for a whopping thirty minutes. He woke up, fussing, crying, and angry. I hate waking up sometimes too little buddy. And…well..here's your mother. Let's see if she can calm you down this time.