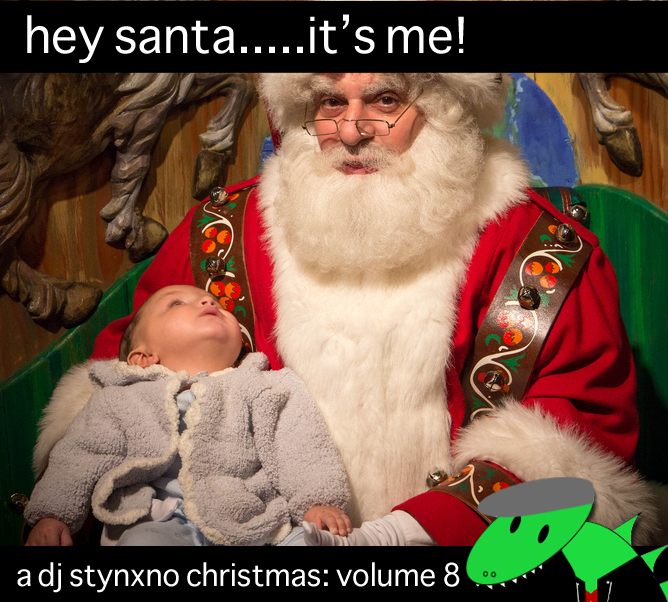 Who said Christmas only comes once a year? I present to you Volume 8 of my Christmas mix cd. I typically send it out via snail mail but not on this day! Click here to download the zip file.
Note: my brother reports that windows doesn't like the file – but that they songs were retrieved anyways. Silly windows.
update: after some technical difficulties, the album was re-uploaded – but it seems that the track ordering has changed.
Playlist:
1 Nightmare Before Christmas "Making Christmas"
2 Jay Brannan "Dear Santa"
3 Sulfjan Stevens "I Saw Three Ships"
4 The Hot Rods "Santa's Too Drunk to Drive"
5 Belle & Sebastian "I Took Some Time for Christmas"
6 Brat "Funky Christmas"
7 Kate Rusby "Here We Come A-Wassailing"
8 Juliana Cole "Santa (Why Can't Ya)
9 Punch Brothers "O Come, O Come, Emmanuel"
10 Sammy Davis Jr. "Christmas Time ALl Over the World."
11 The Roches "For Unto Us A Child is Born"
12 Ash Koley "If I Had a Lighthouse"
13 Caithlin De Marrais "Seasonal Persuasion"
14 The Promise Ring "Holiday Adam"
15 Sufjan Stevens "O Holy Night"
16 Old 97s "Here It is Christmas"
17 The Sacred Heart Singers "Away in a Manger"
18 Sufjan Stevens "Coventry Carol"
19 Rappy "Last Christmas (All the Lovers Mix)
20 Family of the Year "OMG It's Christmas"
I just NOW realize that there are 3 Sulfjan Stevens songs on this. Ah well. It is just that time of the year.