And why? Because I have one from here sitting in my fiancee's fridge waiting to be eaten. Eaten by me that is. This, of course, leads me to this wonderful creations : The cupcake tower.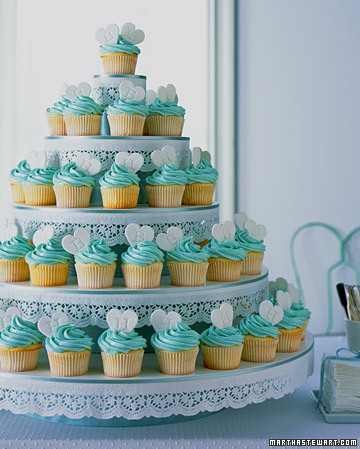 Yes I am raiding MarthStewart.com.
It's a good idea for a wedding cake. Cupcakes are small, cheap, and – depending on your guestlist – it's entirely possible for everyone to get one and plan it so that very few leftovers are left. But this isn't exactly a great idea for a wedding if you're expecting over 250 people (and yes I am expecting that much – my fiancee and I are THOSE PEOPLE who have to select the final option on wedding size when it comes to online forms). And this won't work for people who either can't eat sugar or who aren't cake people – which, sadly, is a large chunk of the people at our church who will be invited to the wedding. Which leads me to the idea of a dessert/cake buffet.
So what should the buffet have?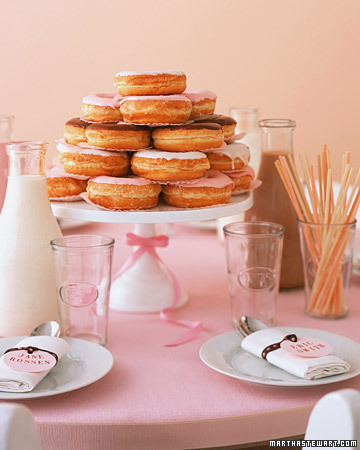 Doughnuts?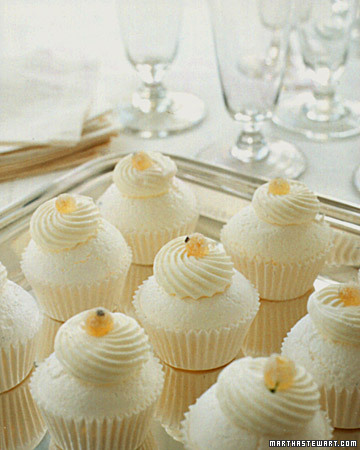 Meringues?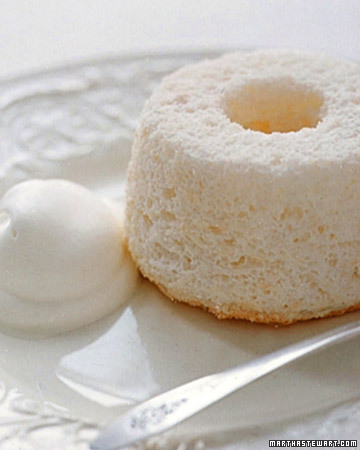 Mini Angel Food Cakes?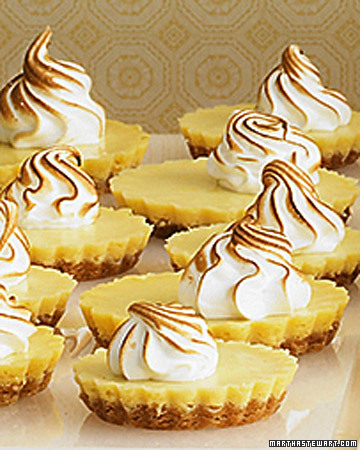 Mini Lemon Tarts?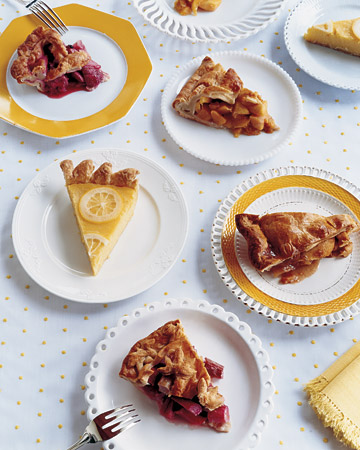 Pies?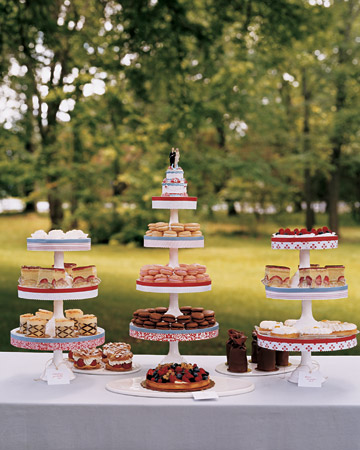 And then maybe display them like this.
Hmm. And since this is going to be a 'light' reception, and will consist mostly of standing-room only, by keeping the dishes to mini/hand held desserts, it'll make it easy for people to not only eat, but also to keep it varied enough to accommodate all the different eating styles of people that will be in attendance. I had though, for awhile, that I would want a cake buffet but that's not feasible because, if you don't have chairs and tables, who's going to be able to eat a piece of cake? But everyone will be able to ingest a small mini tart or cookie or the like.
Huh. I just came up with a pretty good idea. /me pats self on the back.